DOE SALES PAGE
New/Updated listings!!! 4/8/18
Does for sale AFTER 2018 KIDDING!!!
Listed in order of oldest to youngest
$50 deposit per goat. If I don't have a deposit, I can't hold anyone for you (sorry!). Multiple goat discount DOES apply when buying any combination of adults and kids (does not include wethers). $50 discount on 2, $100 discount on 3. :)


I have a strong preference to selling adults in pairs (or more). They just do so much better that way. Less stress and happier goats. Its a good thing. :) I may make some exceptions, but generally don't like to. If you want just one, let me know the situation and we can discuss it. :) If a doe has a boy, they can go along at no additional charge if you'd like. If they have a girl, they can go along, but they have to be purchased. Very nice for moms and kids to have each other when moving. Makes for a nice transition and fun for you to watch the bonding of a mom and her kid(s). :)

Old Mountain Farm Magpie DOB - 02/20/2014
$850 - Deposit Received - KD
**Just Added!!!*** Ugh, I must be crazy listing this doe!!!! But I HAVE to make more cuts to make room for kids I want to keep!!!! Magpie is a SUPER sweet doe with excellent milk stand manners. She is easy to work with in every way and is eager to please. She is half sister to my SG Old Mountain Farm Elton Jay +B. This girl is packed with some very exciting genetics and would make an excellent breeder addition to any herd. She LA'ed in 2017 with a VVEE90!!!! She is a bit on the shorter side and her teats are not 100% perfectly plumb, which doesn't account for many points on LA, but I'm at that point where I have to make these super hard cuts, so she is on the list. :/
,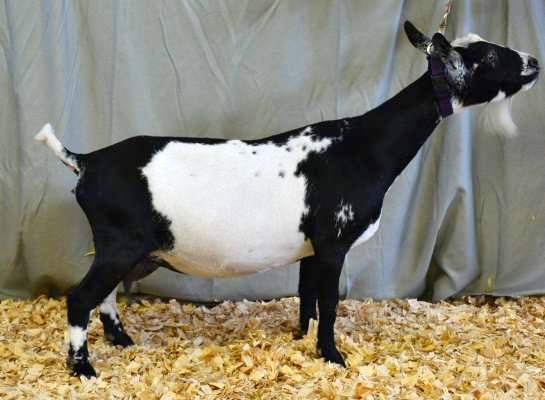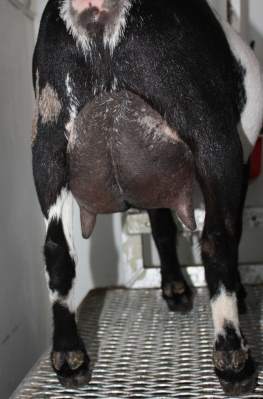 Moonspots

2017 LA Score VVEE90
Sire: Old Mountain Farm Romeo
Dam: The Bombahook Acres HK Phoebe 2*M
Sire's Sire: SG Old Mountain Farm Black Tulip +*B
Sire's Dam: Old Mountain farm Nilam Bukit 2*M
Dam's Sire: Springs Run Haiku's Koke
Dam's Dam: Gnome Rock Farm Sabrina 1*M


Yearlings

Any of the yearlings on this list would make great companions for one another. I have a strong preference for selling my adults in pairs. They do so much better that way. If any of these girls have boys, they can be included at no additional charge if I have a deposit before the kid is one week old. Doe kids can be included as well, but they must be purchased. Multiple purchase discounts apply.


Better Wayz Esmerelda DOB - 02/23/2016
$650 - likely coming available again
Esmerelda is a super hard doe to be putting on this list. I feel like she has so much potential... I'd really like to keep her and see how she matures but I'm having to make some super hard cuts to get my numbers where they need to be so I have to make really hard decisions. Esmerelda is a super sweet, easy to work with, eager to please doe. She is a former bottle baby so loves to be loved. She is super easy to milk, with wonderful udder texture and large teats. I really think this girl is going to mature very nicely and it pains me to even be listing her here.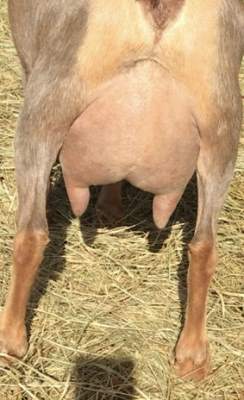 Moonspots

Sire: SG Old Mountain Farm Elton Jay +B
Dam: Better Wayz Rupunzel
Sire's Sire: Old Mountain Farm Romeo
Sire's Dam: SG NC Promisedland MG Diva 1*M VEEE91
Dam's Sire: SG Gillispie's Black Bear +*B
Dam's Dam: Chenango-Hills Gretal


****MORE TO COME!!!!****
I MAY be adding more 2018 First Fresheners as they freshen and I evalute their udders. :)