Our Bucks
Listed in order of oldest to youngest


Gillispie's Black Bear *B DOB - 12/15/2013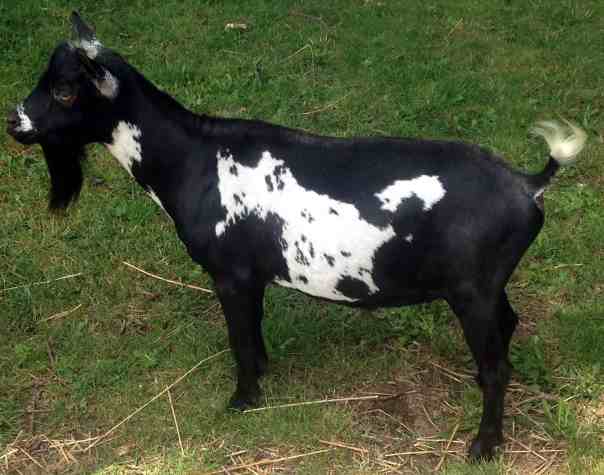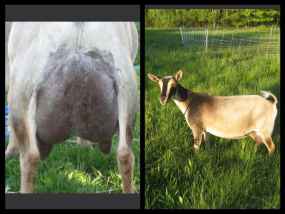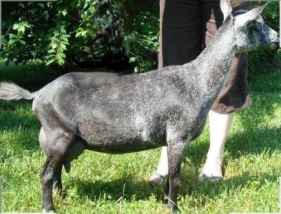 Left to right: Bear's Dam (photo credit Lorene Toth), Bear's Sire's Dam (photo credit )

Sire: Tiny Town Hunting With Emmet VVV87
Dam: SG Old Mountain Farm Sirocco 4*M EEEE91
Sire's Sire:CH Deb's Whisperwoods CYJ Bradpit EVE90
Sire's Dam: GCH Tiny Town Jingle 3*M VVEE89
Dam's Sire: SG Old Mountain Farm Stag +B VEE88
Dam's Dam: SG NC PromisedLand Sia Zephyr 3*M VEEE90


Old Mountain Farm Elton Jay DOB - 03/02/14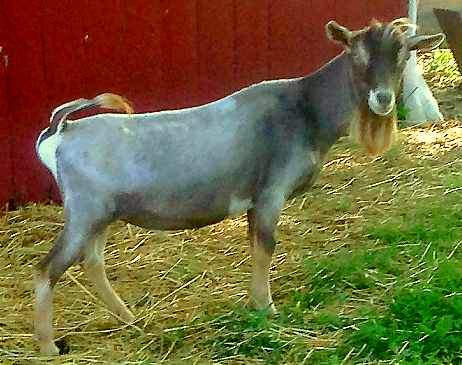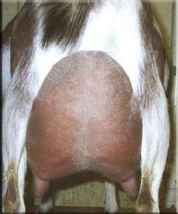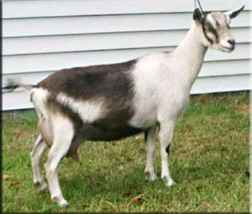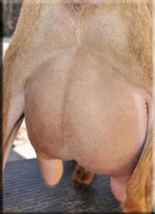 Left to right: EJ's Dam's Udder, EJ's Dam, EJ's Sire's Dam's FIRST FRESHENING udder (look at those teats!!!!)
photo credits Wyl Smith of Old Mountain Farm
EJ's dam produced almost 2000lbs of milk during her 5th lactation! WOW! Just WOW!!!
One of the highest producing Nigerians EVER!

Sire: Old Mountain Farm Romeo
Dam: SG NC Promisedland MG Diva 4*D 1*M VEEE91
Sire's Sire: SG Old Mountain Farm Black Tulip +*B *S
Sire's Dam: Old Mountain Farm Nilam Bukit 7*D 2*M
Dam's Sire: ARMCH SG PromisedLand S Mel Gibson ++B +S
Dam's Dam: PromisedLand My Fair Lady 3*D


Kyeema Ridge Big Time DOB - 04/25/2015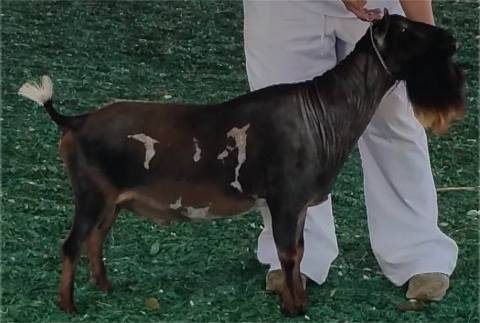 POLLED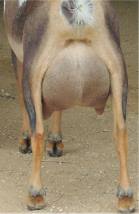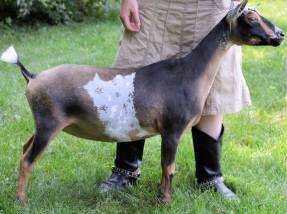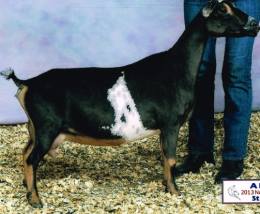 Left to right: Big Time's Dam's Udder, Big Time's Dam, Big Time's Sire's Dam

photo credits Anita Beck - Sweet Garden Goats, Kyeema Ridge and Dragonfly Farm

So excited about adding Big Time to our herd! He has outstanding topline and wide, level rump (E in rump on LA!). His maternal granddam SGCH Old Mountain Farm Swift-Leigh was the first (and to date ONLY) Nigerian Dwarf goat to ever receive a 93 on Linear Appraisal! His paternal graddam, GCH Dragonfly IH Peregraine is the 2016 Reserve NATIONAL champion! Big Time's dam LA'ed with an EEEE89 as a first freshener, the highest score possible for a FF!!! On top of all this, he is polled too!
Sire: Dragonfly ASA Troubadour VEE89
Dam: CH Kyeema Ridge Syncronicity EEEE89 (as first freshener!)
Sire's Sire: Dragonfly G Mighty King Asa
Sire's Dam: GCH Drongfly IH Peregrine 1*M EEEE91
Dam's Sire: Kyeema Ridge Banjo Patterson EEE91
Dam's Dam: SGCH Old Mountain Farm Swift-Leigh EEEE92


Phoenix Farm Vanilla Ice DOB - 03/16/2016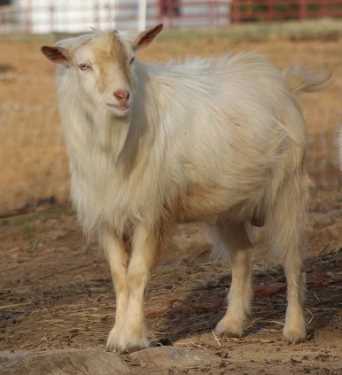 Blue Eyes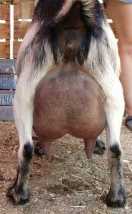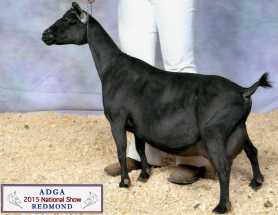 Left to right: Vanilla Ice's Dam's Udder, Vanilla Ice's Sire's Dam

photo credits Sunny Daze Farm, Phoenix Farm and Castle Rock Farm


Vanilla Ice is a new addition to our breeding choices! He is co-owned so we don't have him all the time, but will be using him during his visits! :)
Sire: Castle Rock Iceberg
Dam: CH Phoenix Farm Ida Special Order VEEE91
Sire's Sire: Castle Rock Harvest Moon
Sire's Dam: GCH Castle Rock Black Ice 2*M EEEE92
Dam's Sire: Poppy Patch Johnny Depp
Dam's Dam: SG Old Mountain Farm Ida Hot One


Bucklings

Better Wayz Sirocco's Legacy *B DOB - 01/10/2017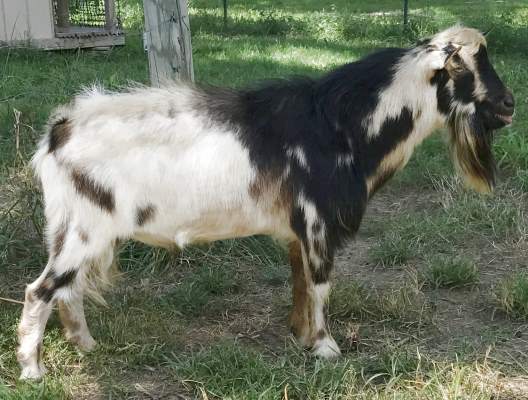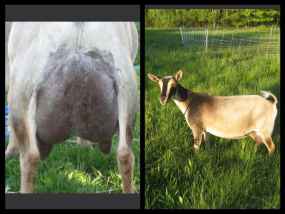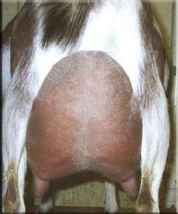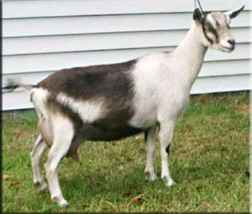 Left to right: Legacy's Dam and dam's udder, Sire's Dam's Udder, sire's Dam,
This breeding brings the best of what I have together! SG Old Mountain Farm Sirocco 4*M EEEE91 and my stunning Old Mountain Farm Elton Jay (who will be earning his +B this year). I am SOOOOO excited about this boy! L

Sire: Old Mountain Farm Elton Jay
Dam: SG Old Mountain Farm Sirocco 4*M EEEE91
Sire's Sire: Old Mountain Farm Romeo
Sire's Dam: SG NC Promisedland MG Diva 4*D 1*M VEEE91
Dam's Sire: SG Old Mountain Farm Stag +B
Dam's Dam: SG NC Promisedland Sia Zephyr 3*M VEEE90