Other Picture Galleries:
A Better Way Animals
Around the Farm
The Best Little Helpers:

Presenting, little Oliver Twist, because he has mastered pitiful.

And Knuckles, because such a cute tiny dog needs a tough name. He built a personality to match the name.

My helpers love to go for a ride.

Please sir, may I have more?

The children were nestled all snug in their beds, While visions of sugar-plums danced in their heads...

If Oliver is no where to be found, check under the tomato plants, he just may be taking an afternoon nap there!

Knuckles is such a good big brother! Here he lets puppy Oli win while they play.

Knuckles saying...Wow! Mom brought me home my very own puppy, this is soooo cool!

Soooo sleepy now after playing

They just LOVE leaves!

Huh?...What?... You have GOT to be kidding! Time to get up already??!! Its barely dawn!

No bones about it!

Yawn! What a beautiful morning on the farm.

Really working on that whole pitiful thing!

Such a great garden helper!

And in the winter, they still love being outside. Knuckles wants to be a sled dog when he grows up (ummm... he's not growing any more, he's full size at 9lbs... but we won't tell him that, ok?

Knuckles introduction to our first chicks, he is curious and likes them, he became protective of them, like he was their rooster. lol

Are you my mother?

Ahhhh, this is the life!
Visit our store on the farm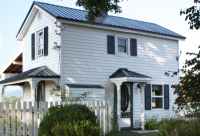 Store Hours:
10am - Sundown
every day

*See Events tab for tour schedule
How to find us

We are conveniently located along Route 340 with easy access to and from I-64 and I-81. We are 1/2 mile North of Eastside Speedway and 2 miles South of Crimora.
We are between Charlottesville, Staunton and Harrisonburg.Click the GET DIRECTIONS link right below the map to get exact directions from your location.

Get Directions
Mailing and Physical Address:
839 East Side Hwy
Waynesboro, VA 22980